Copyright © 2007 - 2023
Copyright © 2007 - 2023, Coachworks For contact data Click Here.

'59 KG LSR Transaxle
We replaced the stock split case transaxle with a tunnel type - remaining swing-axle, of course, so the Karmann Ghia's chassis was not modified.
Here's Richard working late into the night, finally getting around to lowering a transaxle core off of a pallet rack (just out of view to the right). Note that the use of a chain-fall is the safe, non-power-tool way to move heavy objects!
We were running late and left the transaxle until the end because we could always run with the stock transaxle if we have to....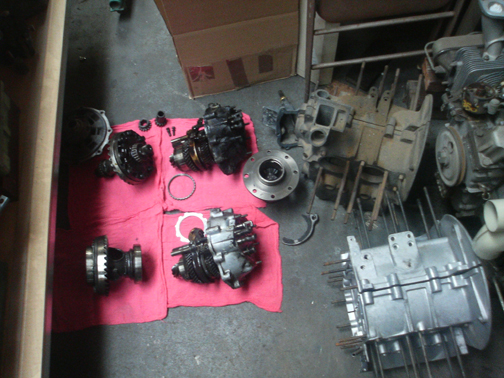 Here are two of several cores we're using. We're scavenging gears from several very different VW applications - which ones are racing secrets!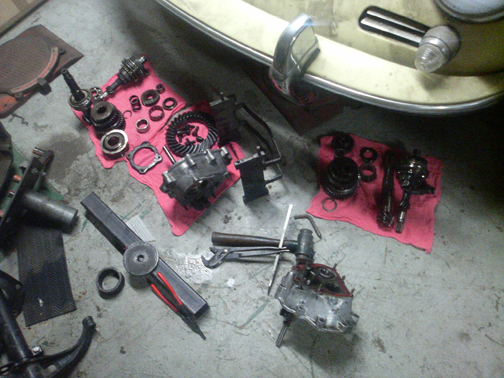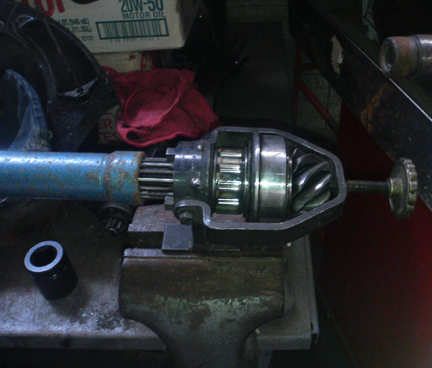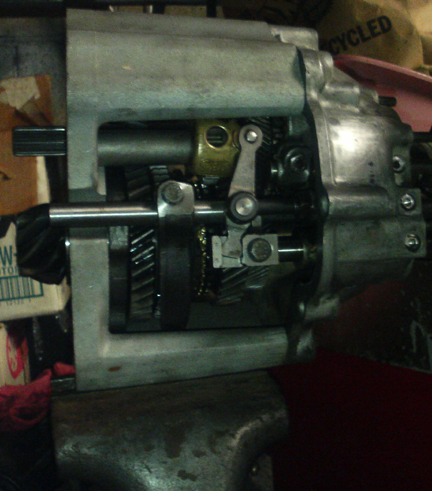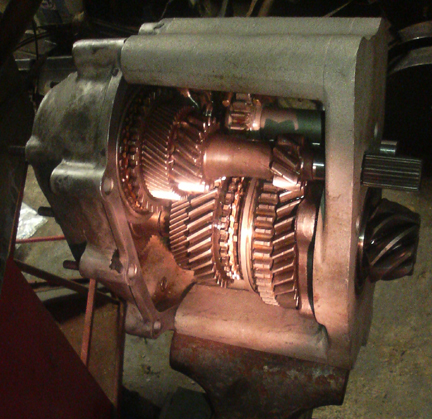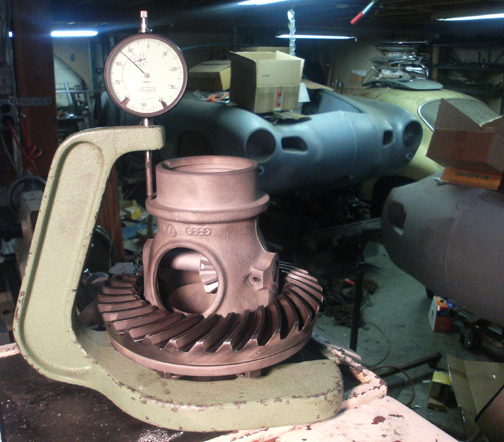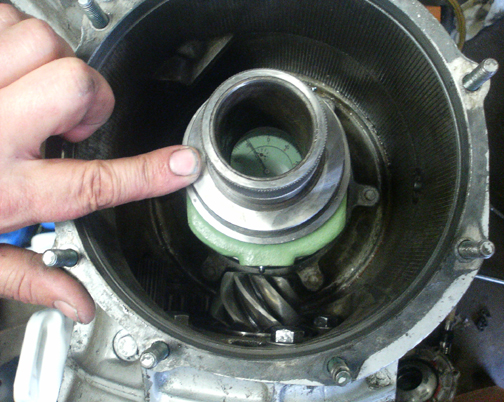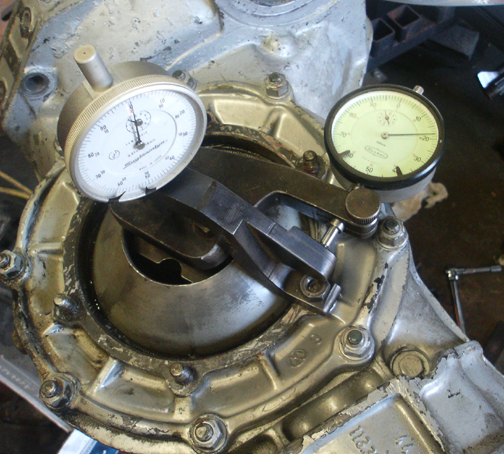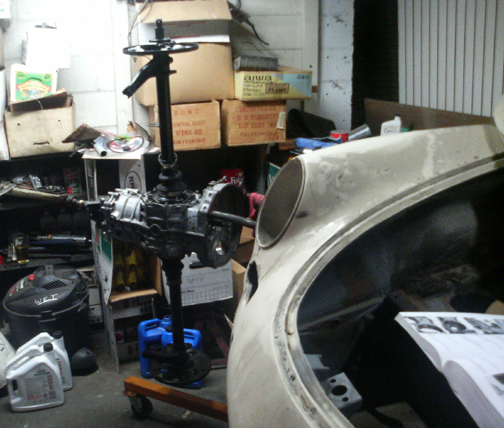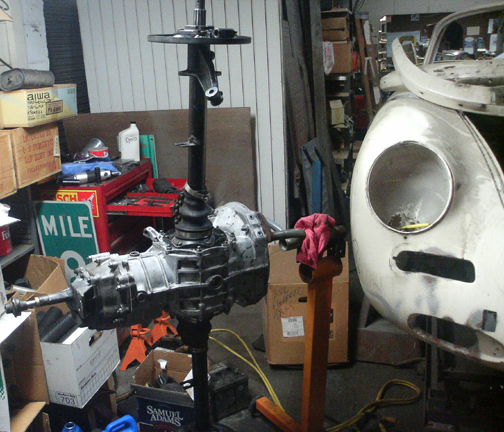 ---
---
---