Copyright © 2007 - 2023
Copyright © 2007 - 2023, Coachworks For contact data Click Here.

'59 KG LSR Body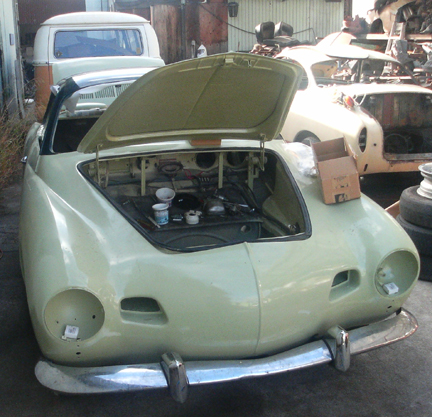 ...We had to repaint this thing like five times! No, we're not happy about that. And no, we didn't take photos of it all. But we did email the Karmann Ghia Club's email list about the saga, so it's over here! All this painting delayed us nearly to the point of disaster! More on that later...
All the following images are of the Ghia after the last painting...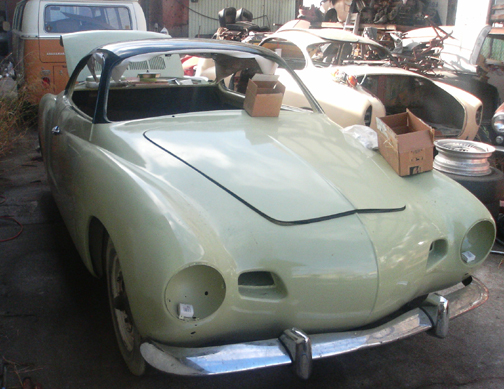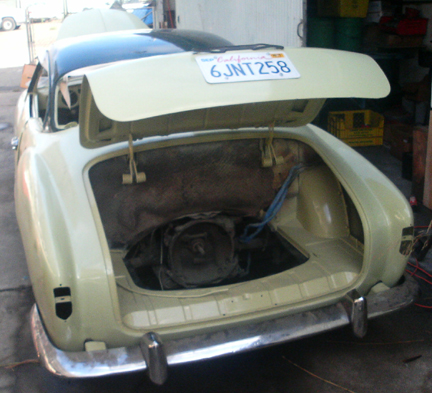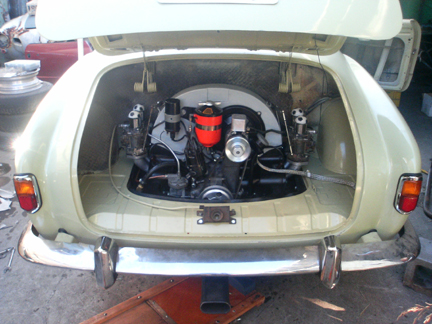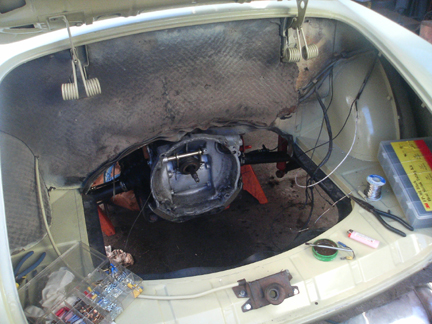 ---
---
---